RRR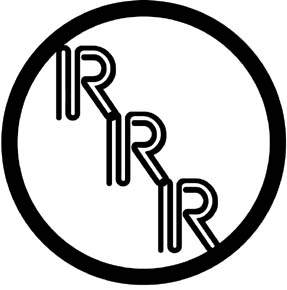 mission two: Establish Base Camp
May 13,2006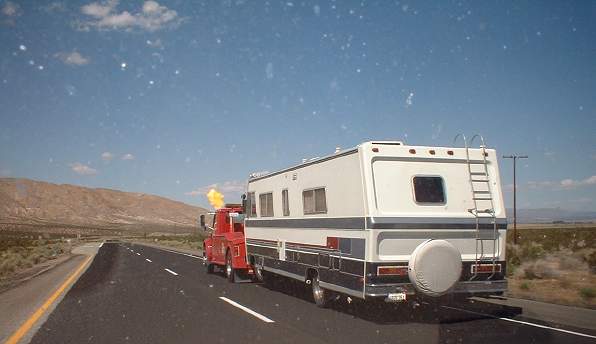 Rick: Tailgating a tow truck. Ok,
Alpha One Base Camp Motor Home under tow to its new home.

Alpha One: Base Camp/Motor Home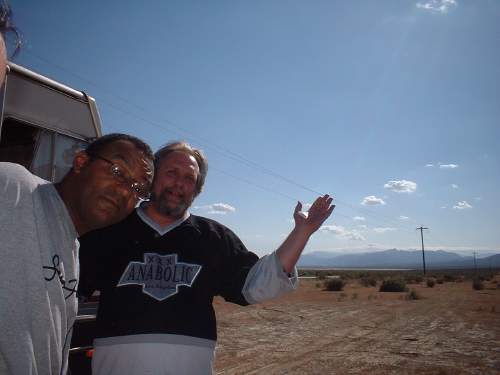 Rick, Curt: Welcome to beyond nowhere.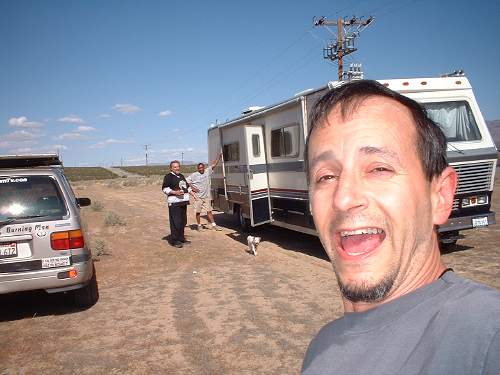 StuArt: Base Camp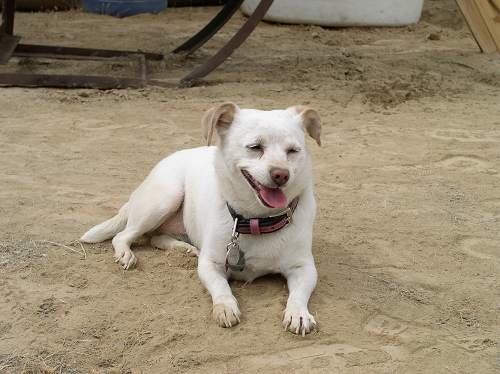 Base Camp Security: Sancha the Escape Artist Uber Dog.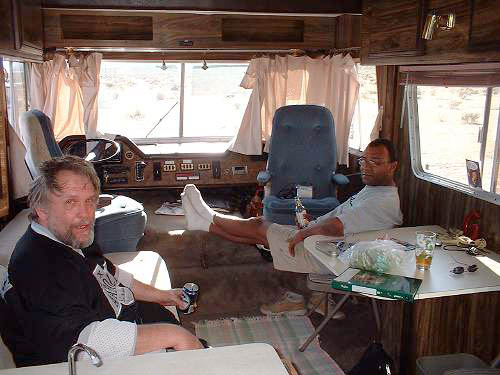 Alpha One: Curt and Rick having a cold brew.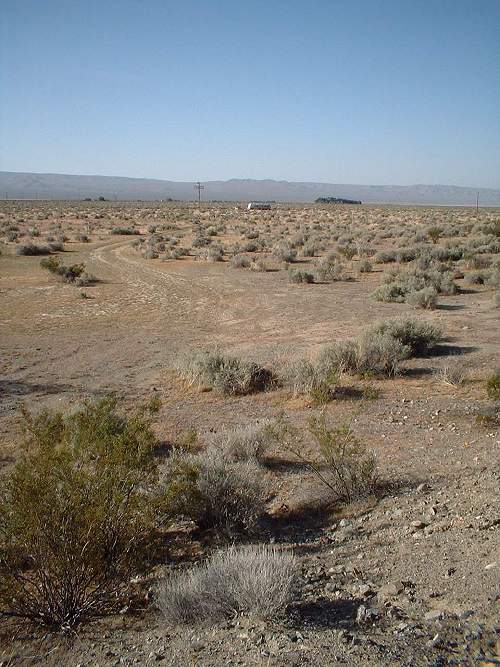 Alpha One: View from hill over looking Base Camp.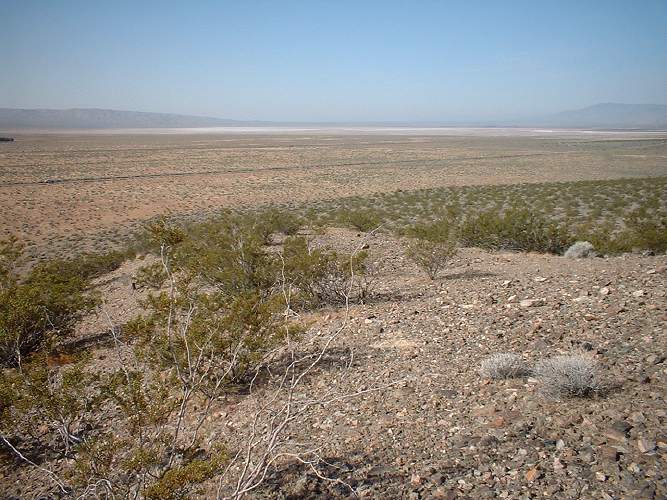 View from hill: over looking valley and Kohen Dry lake.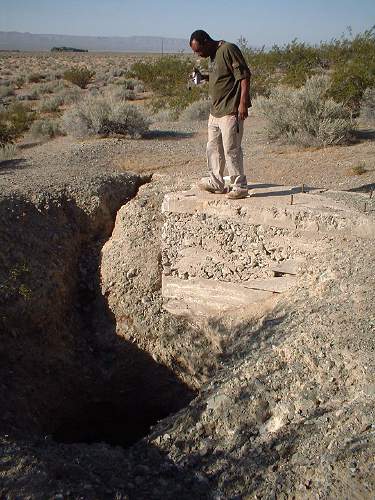 Rick: looks down the mine shaft.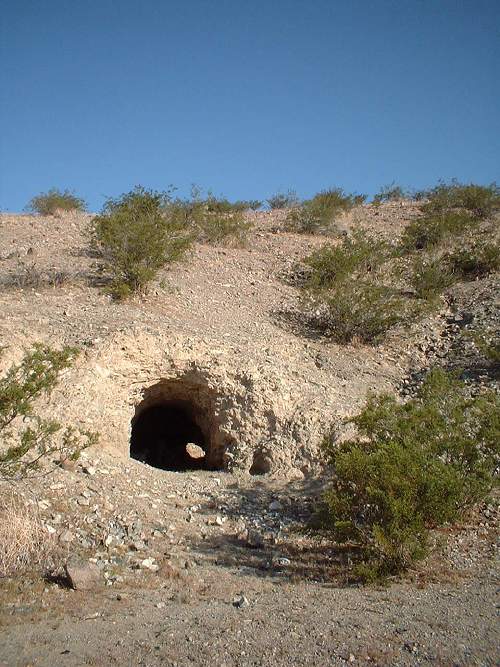 The Cave: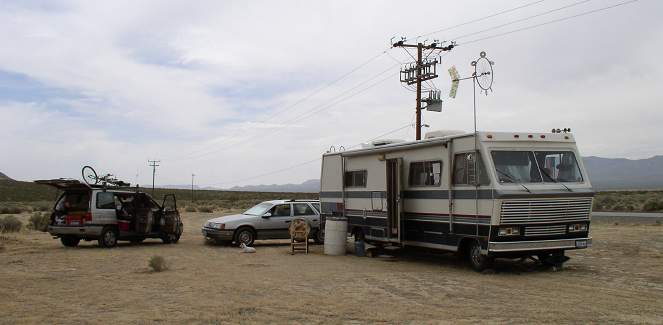 Alpha: Mission 3 Windmill, Carpet, Duel 50 gal water drums.
Back
Next #3
RRR Home
Site and Hosting by Paradox Productions P.O.D.
647 visits (1 today, 1 this week)