RRR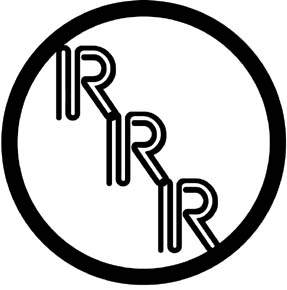 mission five: July 4th, 2006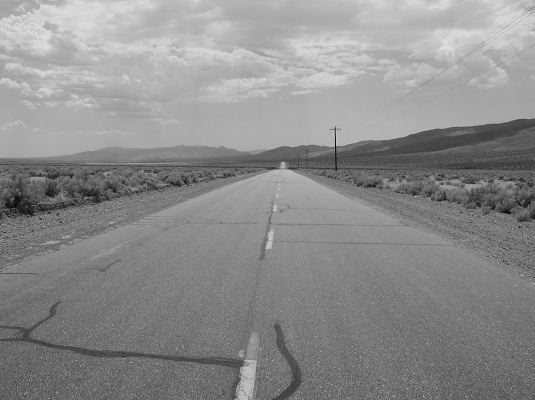 The Road to nowhere!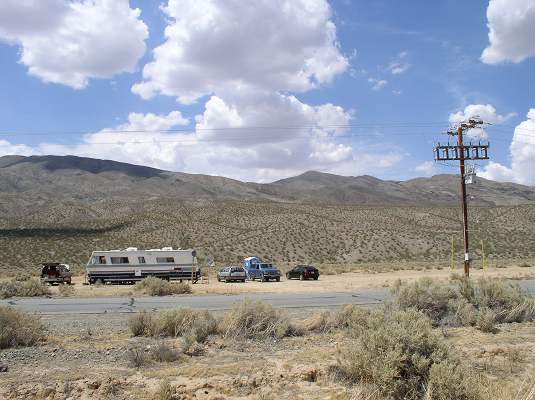 Base camp from across the road.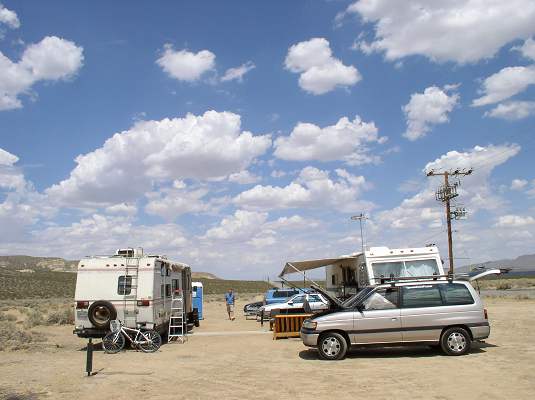 Base camp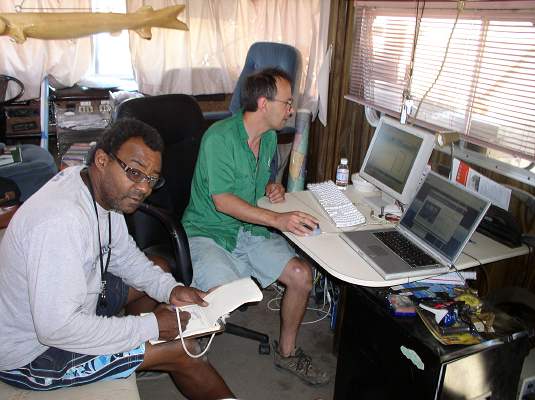 Mission Control: Rick, Stuart.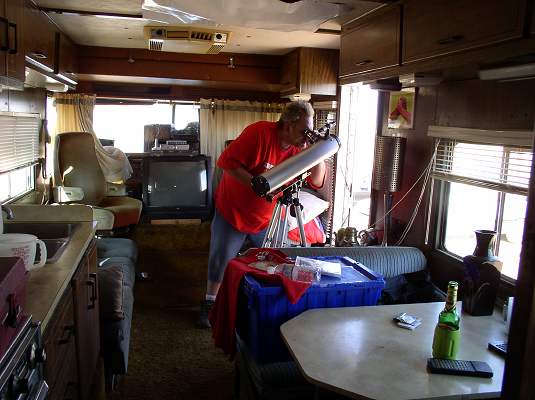 Curt lining up the new Telescope.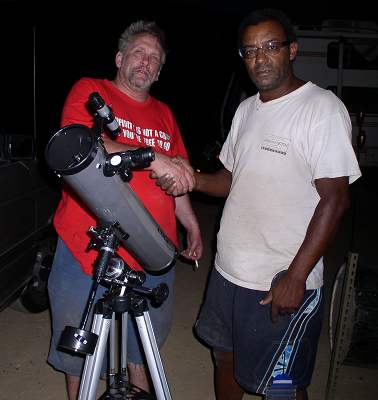 Curt donates Celestial Observatory (Telescope)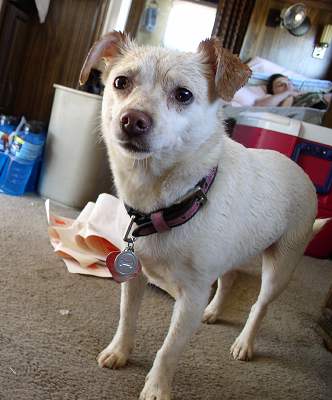 Uber Security Dog Sancha, ever viligent.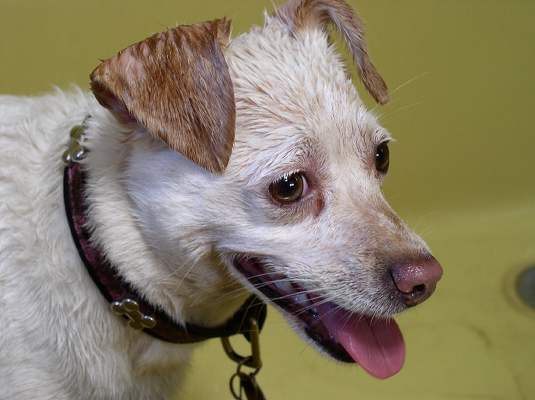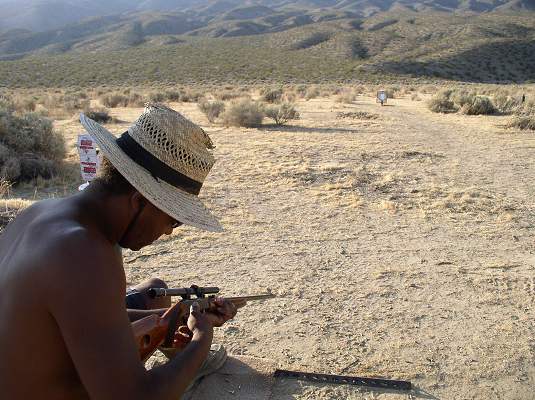 Rick sights a Busch
RRR Shooting Gallery
Back
Next #Sights
Index
Site and Hosting by Paradox Productions P.O.D.
857 visits (1 today, 1 this week)