---
GO FISH
Here are some behind the scenes photos from the feature length production GO FISH. Produced by LA Pictures in association with Mullberrystreet Entertainment. George Le Porte - producer, Lawrence L. Simeone - director.

FOR IMMEDIATE RELEASE: "GO FISH TO HIT SCREENS SOON" L.A. Pictures in association with Mulberrystreet Entertainment, gets their feet wet, dropping a line in the water with the production of GO FISH , based on the original stage play by Donald Wayne Jarman. The screen adaptation is scribed by Jarman, George LePorte, and Lawrence L. Simeone (Blindfold, Eyes Of The Beholder, and Malibu Film Fest winner, The Gifted). GO FISH stars TONY AWARD WINNER Michael Maguire (LesMiserable), Emmy nominated Ara Celi (Day Time Television, Looking for Lola, and Dusk Till Dawn III), Kristen Shaw (starring credit with Joan Allen, Beau Bridges and Gary Oldman in the upcoming film, (The Contender). Rounding out the ensemble piece which examines the dysfunctional Johnson family forced to deal with their mentally challenged brother after the sudden passing of their parents, are Polly W. LePorte, Donnie Jarman, George LePorte, and Sharron Shayne. The film is directed by Malibu film fest winner Lawrence L. Simeone (The Gifted, Blindfold, Eyes Of The Beholder), cinematographer John Rhode (City of Angels & Ghosts of Mississippi, 2nd unit DP) is Director of Photography, with Production Design by Brooke Wheeler and Line Produced by Keith Coene. COMMING SOON TO A THEATER NEAR YOU!!!!!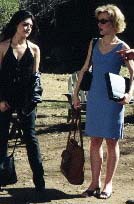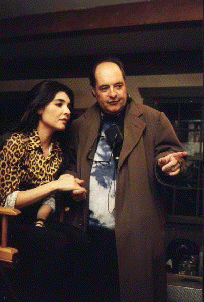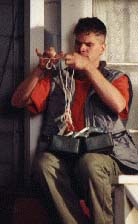 Director Lawrence L. Simeone works with actors Ara Celi
and Kristen Shaw while actor Donnie Jarmin gets in character.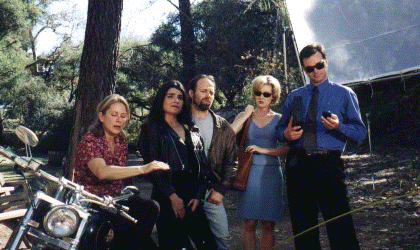 Actors Polly Le Porte, Ara Celi, George Le Porte,
Kristen Shaw, and Michael Maguire get ready for
the familys first meeting at the cabin.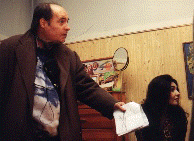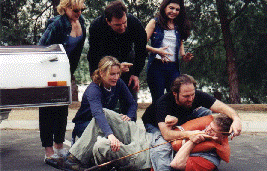 Director Lawrence Simeone explains a piece of action to
Director Of Photograpby John Rhode (off screen) regarding
Ara Celi's position to camera. Two the right actor George Le Porte
helps his mentally challenged brother, TIMMY, played by Donnie Jarmin
who has just been snaged by a fishing hook.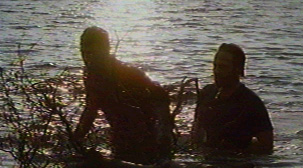 The two brothers Timmy and Alan go for a swim at the secrete spot.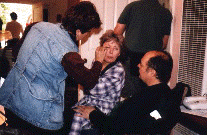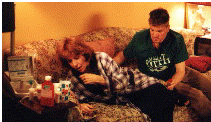 Actress Sharron Shayne goes through aging make up
to play character Timmy's (Donnie Jarmin) dieing mother.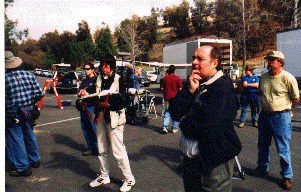 The Director watches a rehursal for finishing touches.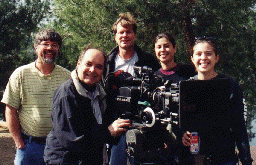 Director of Photography John Rhode and his first unit Camera crew
takes time out to pose with Director Lawrence L. Simeone.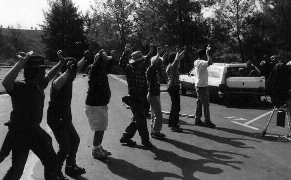 There was always someone ready to take the boom operators place.
Practice makes perfect.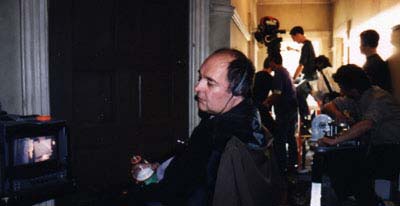 Director Lawrence L. Simeone checks out his video assist
to watch a sceen taking place in a small room down the hall.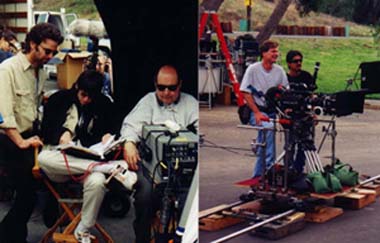 The director gets a close up view on his video assist
of what Director of Photography John Rhode is about to shoot.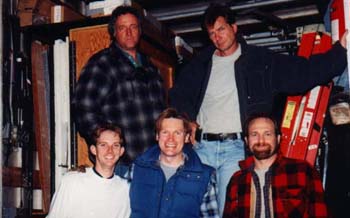 Long time friend Patrick Murphy, one of the owners of
Crosslight Grip & Electric
gets his partner, Director Of Photography John Rhode,
the key grip, and Gaffer to take a minute for a publicity shot.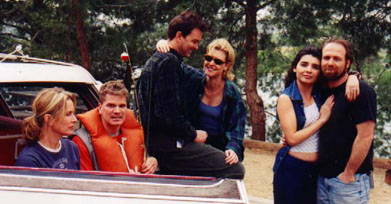 Another photo opportunity for the cast
just before they leave for the lake to catch some big ones.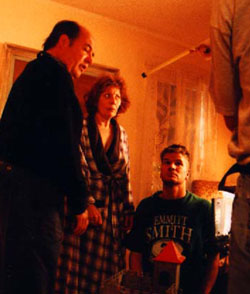 The Director discusses a scene with actress Sharron Shayne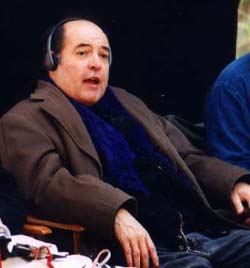 In the end, every day was a great day and the director was happy to call
"Its A Wrap!"
GO FISH TICKETS ON SALE SOON
Come on into one of the famouse MOVIE PALACE'S
for a special envent SNEAK PREVIEW of "GO FISH" Directed by Lawrence Simeone!
SNEAK PREVIEW

HOME PAGE: Go back to home page


This page has been visited
times.